S
anta Clara Elementary School is accredited by the Western Catholic Educational Association (WCEA) and
is co-accredited by the Western Association of Schools and Colleges (WASC).


2014-2015 Applications for GRADES K-8 &
TRANSITIONAL KINDERGARTEN (4yr old students) are now available in the school office Mon-Fri 7:30 am - 4 pm

Give your child the gift of a Catholic Education

Where Faith and Knowledge Come Together

For more info, call the school office @ 805-483-6935

New school start time 7:50 Warning Bell


7:55 School begins

School Dismissal times remain the same:
12:10--1/2 Day Dismissal
2:55--Regular Dismissal



Nov. 25: Piano Recital @ 6:00
Nov. 26: Thanksgiving Prayer Service
11:00 in Auditorium
1/2 Day Dismissal--12:10
Nov. 27-30: Thanksgiving Vacation

December 2: 1/2 Day Dismissal @ 12:10
Parents Club Mtg. @ 6:30

December 4: Pick up Christmas Parade Costumes
in Auditorium
December 5: Last day to order Krispy Kreme
SCHS-Saints for a Day

December 6: Oxnard Christmas Parade-8:30-1:00

December 9: Pizza Rev Fundraiser-10:30am-10pm

December 11: Parents Club Christmas Lunch

December 13: Ice Skating 10-11:30am

December 16: Campus Uniform---2-3:30

December 18: Christmas Hot Lunch-12:10-1:00
Christmas Program (TK-3) 10:30 & 6:30

December 19: 1/2 Day Dismissal--12:10
Christmas parties @ 11:00

December 22-January 5---Christmas Vacation

January 5, 2015: School Resumes








Msgr. Charles O'Gorman Scholarship Fund
The Annual Appeal for the Tribute Tree in memory of Msgr. O'Gorman is underway. Please click here for more information.

Shop at the eScrip Online Mall and earn money for SCES! Click the image below to be directed to the eScrip Online Mall.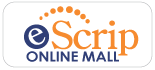 Message from the Principal -- Mrs. Dotty Massa
Welcome to Santa Clara Elementary School (SCES), the parish school for Santa Clara Catholic Church, where faculty and staff are dedicated to providing a quality education program to our students. The purpose of this Web site is to present the philosophy, organization, and policies of SCES.
Information contained on this Web site is a result of a concerted effort by SCES administration and faculty under the guidance of the Archdiocese of Los Angeles Department of Catholic Schools. This Web site has been designed to help you understand the school's policies, procedures, and to assist you in meeting your responsibility as a parent and a student adjusting to our school and becoming an integral part of it.
The Principal of Santa Clara Elementary School reserves the right to amend, without notice, any or all provisions contained within this Web site where necessary to provide for the safety and welfare of pupil and/or employees and/or promote proper order of the operation of the school under the guidelines set forth in the Administrative Handbook of the Archdiocese of Los Angeles Department of Catholic Schools, which, by reference, is included as the source of the material contained within this Web site.